Dr. J. Adam Andrews, DDS, MD
Dr. Andrews was born in Kansas City, Missouri and was raised in Columbia.  He graduated from Southern Methodist University in Dallas, Texas with a B.A. in Political Science and a minor in Biology.  Immediately after college graduation he was accepted to the University of Missouri-Kansas City School of Dentistry where he graduated with distinction in the top 5% of his class.
Dr. Andrews is located at our West Nifong Boulevard office.
Dr. Andrews then attended the Texas Tech University Medical School where he graduated in the top quartile of his class obtaining his medical degree and then moved back to Dallas where he completed an internship in General Surgery at Baylor University Medical Center. His residency in Oral and Maxillofacial Surgery was completed at Baylor University Medical Center and Baylor College of Dentistry in Dallas, Texas where he was the only resident his year. Dr. Andrews trained under the auspices of Drs. Larry Wolford, Bob Schow and Gil Triplett.  He has completed thousands of oral surgery procedures since entering private practice in 2003.
He is Board Certified by the American Board of Oral and Maxillofacial Surgery and is an examiner for the Missouri State Dental Board Committee on General Anesthesia / Deep Sedation.  Dr. Andrews also held the position of Clinical Instructor at the Saint Louis University Department of Orthodontics, where he assisted student Orthodontists in preparing orthognathic surgery (corrective jaw surgery) cases.
Dr. Andrews maintains a busy full-scope Oral and Maxillofacial Surgery practice in Columbia, Missouri and is married with three children.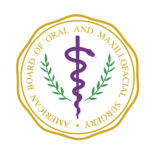 Here's What Our Patients Had To Say About Their Experience With Dr. Andrews:​
"I just realized that I could leave a comment when I was obtaining Dr. Andrews' info to refer to a good friend of mine, but he is the best doctor ever. He changed our daughter's life both physically and mentally by correcting her extreme underbite. He and his staff were so professional and skilled. We are beyond pleased with the result and her smile says it all. She said she would have gone through the procedure 10x over as she is so happy! Thank you again!"