Dr. Jared Atwood completed his residency in Oral & Maxillofacial Surgery at the University of Oklahoma.
He is from Lee's Summit, Missouri and went to dental school at UMKC graduating near the top of his class.
Dr. Atwood is located at our West Nifong Boulevard Location office.
For college, Jared attended Truman State University, where he was a 3-year Captain of the soccer team and earned recognition as an ESPN First Team Academic All-American.
Prior to dental school, Jared worked for the Kansas City Royals Baseball Organization and played professional soccer in Chicago.
Jared's wife, Addie, is from Columbia, Missouri and they have three children.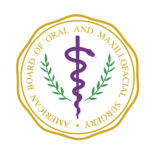 Here's What Our Patients Had To Say About Their Experience With Dr. Atwood:​
"Thank you Dr. Atwood and nurses!!! We appreciate everything you did for Brock. We appreciate the caring staff, everyone being so flexible, taking your time and doing the right thing, and just having a great team that goes above and beyond for your patients. I highly recommend Dr. Atwood and his staff!!!! Thanks again for everything!!!!"