Timothy T. Coyle, DDS, MD
Dr. Timothy Coyle was born in Minneapolis, MN. After moving to Columbia at a very young age, he went through the Columbia Public School system. Along the way he was awarded the rank of Eagle Scout by the Boy Scouts of America in 1987. He then attended MIZZOU (University of Missouri) where he completed a Bachelor of Science degree in Biology in 1992.
He completed a Doctor of Dental Surgery (D.D.S.) degree at the University of Missouri – Kansas City School of Dentistry in 1997, graduating with a class rank of one.
Dr. Coyle is located at our South Providence Rd office.
Dr. Coyle went on to complete a dual degree Oral & Maxillofacial Surgery specialty training program at the University of Texas – Houston Health Science Center in 2003. This training program included receiving his Doctor of Medicine (M.D.) degree in 2001, and completing a General Surgery Internship in 2002; all at the same institution. He joined Show-Me Oral Surgery & Dental Implants, LLC in September of 2003.
Dr. Timothy Coyle is an active member of the American Association of Oral & Maxillofacial Surgeons, the American Dental Association, the American Dental Society of Anesthesiology, and other state/local oral surgical and dental organizations. This also includes being an active member, past secretary and past president of the Columbia Dental Society.
Dr. Coyle and his wife, Mindy, have two daughters, Callie and Adeline.
Dr. Coyle is a Diplomate of the American Board of Oral and Maxillofacial Surgery. He is also a Diplomate of the American Dental Board of Anesthesiology. He provides site visit accreditation evaluations for the Missouri Dental Board Committee on General Anesthesia / Deep Sedation.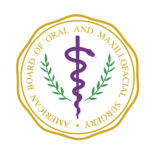 Here's What Our Patients Had To Say About Their Experience With Dr. Coyle:​
"I just wanted to express my gratitude to the staff and Dr Coyle for working with me so well yesterday during my surgery. I know it's a pain to deal with a claustrophobic patient, and I can be the worst. Each of you made me comfortable and answered my questions, even offered me a blanket so as not to be chilly and a pillow to put under my knee to help with my sciatic nerve in leg/knee. My experience was a great one. I highly recommend."